Top-Quality House Re-Painters in Lilburn: Experience the Difference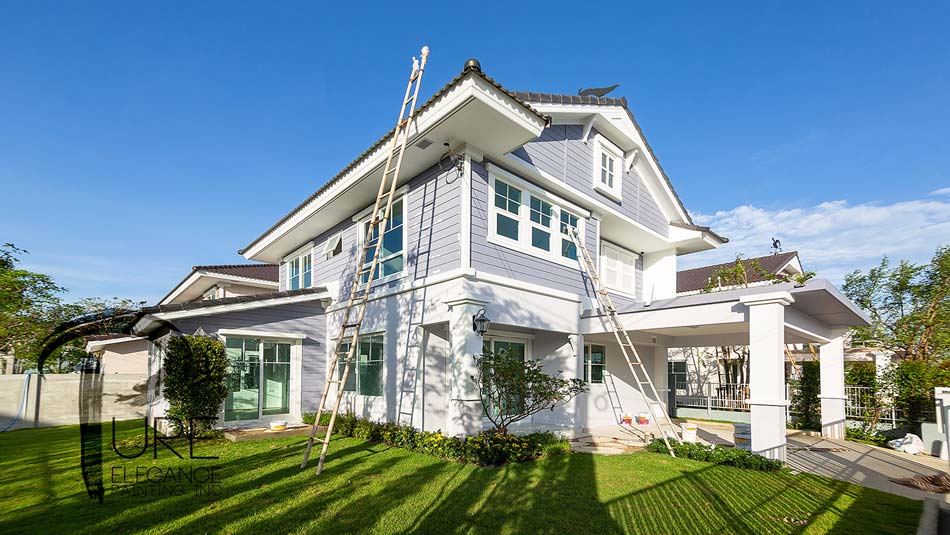 When you're looking for the best house re-painters in Lilburn, you deserve a team of professionals that can transform your home into a masterpiece. At Pure Elegance Painting, we offer exceptional re-painting services that cater to your unique needs and exceed your expectations. Our team of highly skilled house re-painters are dedicated to providing the highest level of quality and satisfaction in every project we undertake.
Our Comprehensive Re-Painting Services
Exterior House Re-Painting
Your home's exterior is the first thing that people see when they approach your property. Our exterior house repainting services will enhance your home's curb appeal and protect it from the harsh elements, ensuring a long-lasting and beautiful finish. We use premium quality paints and advanced techniques to create a stunning and durable result.
Interior House Re-Painting
Transform your living space with our interior house re-painting services. We pay close attention to every detail, ensuring a flawless and professional finish. Our house painters in Lilburn have years of experience and take great pride in their work, so you can be confident in the quality of the final result.
Deck and Fence Painting
Protect your outdoor living spaces with our deck and fence re-painting services. Our expert team at Pure Elegance Painting will rejuvenate your deck and fence, giving them a fresh, new look that will last for years to come.
Why Choose Pure Elegance Painting for Your House Re-Painting Needs
Experienced and Skilled Painters
Our house re-painters in Lilburn have years of experience and are dedicated to providing top-quality workmanship. We continually train our team in the latest painting techniques and best practices, ensuring that your home will be painted to the highest standard.
Customized Approach
We understand that every home is unique, and our team will work closely with you to create a tailored plan that meets your specific needs and preferences. From color consultation to final touch-ups, we are committed to exceeding your expectations.
Thorough Preparation and Cleanup
We take the time to properly prepare your home for re-painting, including covering furniture, protecting floors, and removing any necessary fixtures. Once the project is complete, we thoroughly clean up our work area, leaving your home as tidy as when we arrived.
Customer Satisfaction Guaranteed
At Pure Elegance Painting, we stand behind our work and are committed to ensuring your complete satisfaction. We offer a comprehensive warranty on our painting services and will address any concerns you may have in a timely and professional manner.
Contact Us for a Free Estimate
Ready to experience the difference that our house re-painters in Lilburn can make for your home? Contact us today for a free, no-obligation estimate. Let Pure Elegance Painting transform your home with our exceptional painting services.
Phone:
(404) 956-0015
Hours:
Monday – Friday
9:00 a.m. to 5:00 p.m.
Email:
Info@pureelegancepainting.com
Choose Pure Elegance Painting for all your house repainting needs in Lilburn, and experience the unparalleled quality and professionalism that sets us apart from the competition.